"It is impossible for a man to learn what he thinks he already knows."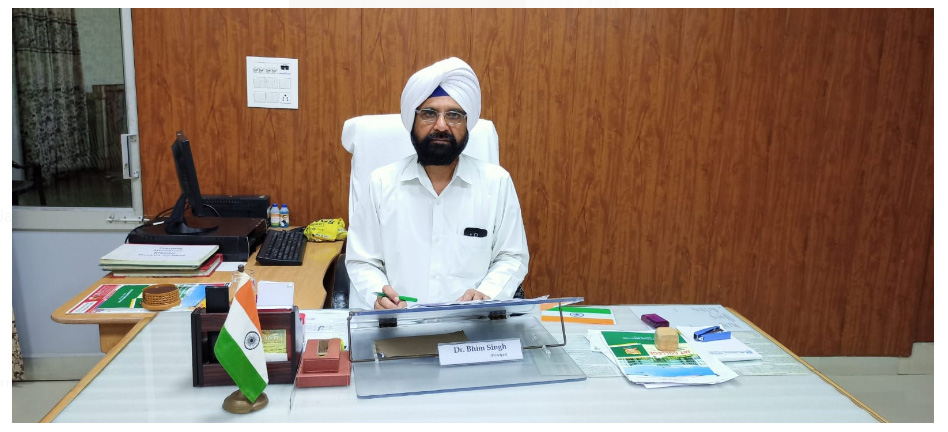 Learn Something Every Day
The purpose of education is the acquisition of knowledge and skills to individual, so that they can use their education to achieve their goals and objectives of life. The college was established in 2006-2007 to impart career in humanities, science and commerce fields. we create a conductive environment through qualified, experienced, dedicated, devoted faculty. The aim of the faculty is not only providing the latest knowledge and techniques to students but also prove to be a good friend, guide and philosopher. The college is equipped with modern facilities, laboratories, library, computer centre, spacious class-rooms and many more. To encourage the all round development of the students, seminars, cultural activities, sports meet, youth festival, talent show are organized in the campus. It is clear that Jat College is a place where knowledge is imparted, created and acquired.
Jat College is approved by Director Higher Education (Panchkula) Haryana Govt. and affiliated to Kurukshetra University, Kurukshetra (Haryana). We believed in perfection, discipline and excellence which is possible by providing knowledge, skill, personality development, behaviour and habit of work culture. Above all we live and study in alcohol free, pollution free and ragging free campus.
"I wish, all my students a bright and successful career."
Principal
Dr. Bhim Singh
Jat College, Kaithal Welcome to Jat College, Kaithal
A unique temple of learning in the shape of "Jat College, Kaithal" has been blessed to the human society by his holiness Sir Chhotu Ram to understand, realise, follow and practice the ultimate truth through real education. The necessity for establishment to this school was felt to lay stress on moral education and elevate the character of the students. Thus the institution stays committed to maintaining a nexus between academic and moral values through spirituality.
The college is located in the Kaithal on the Karnal Road in the heart of the city at a distance of about one kilometer away from the New Bus Stand, Kaithal. The institution is spread over an area of about eleven acres of land amidst lush green, Pollution free environment.